[Hello. Once upon a time, I tried to avoid writing about the A's because they are "my team" and I have a blog about them, and I'd been a reader here long enough to have seen some ugly, ugly wars over writers being accused of favoring particular teams when they chose topics. So "just don't write about Oakland at all" was my policy. But now you don't see me every week, so [expletive] that policy.]
In their last nine games, the A's have done this:
Sept. 11th: 1-0 loss
Sept. 10th: 2-1 loss
Sept. 9th: 11-2 win
Sept. 8th: 5-4 loss
Sept. 7th: 4-3 loss
Sept. 6th: 4-3 win
Sept. 5th: 4-3 loss
Sept. 3rd: 2-1 loss
Sept. 2nd: 6-5 loss
What do you see? Besides A's fans in unison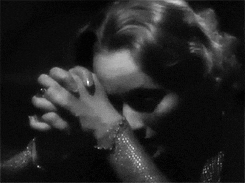 I see the A's last seven losses all coming by one run. That's neat! That's impressive! Right? That seems impressive.
Dear Ultimate Data Guru Andrew Koo,

Is that impressive?

Kind regards,
Jason Wojciechowski
Andrew told me it was impressive. Since 1950, there have been 15 occasions of a team doing what the A's have done: play a series of games in which there are at least seven losses and each loss is by only one run. (It's actually weirdly hard to talk about this "streak" because it's not a streak. I mean, it is a streak. But it's not a losing streak: the A's won on September 6th and 9th. And it's not even a losses-in-one-run-games streak because that September 6th win came by a 4-3 score. Maybe the way to think about it is not the characteristic that binds the games together but the characteristic of the game that breaks the streak. A win breaks a losing streak. A win in a one-run game breaks a one-run-game losing streak. Here, what breaks the streak is a loss by more than one run. Yes? Yes.)
These are their stories:
1951 Boston Braves
From May 15th through probably something like 3:30 pm on the 30th, the Braves played 14 games, went 6-8, and lost each of the eight by one run. (They won the second game of a doubleheader on the 30th, then broke the streak on June 2nd with a two-run loss. They also lost by two runs twice on June 3rd.) Every one of those games was on the road. This was an okay Boston Braves team. The pitching staff featured prime Warren Spahn and hot rookie Chet Nichols. The offense was good, finishing third in the NL in runs per game, with late-career Walker Cooper's .316 TAv at catcher a particularly notable achievement.
The most one-run-y game of the streak was actually the first, a 1-0 loss to Ewell Blackwell of the Reds. Blackwell was in his final All-Star season, finishing a run of six straight years as one of the most intimidating pitchers in the league. Vern Bickford managed a two-hitter for the Braves, but one of the hits was a homer by Johnny Pramesa, a light-hitting catcher who … I don't know, either. Sorry. In any event, as we'll learn, this is how you lose a series of one-run games. By losing games like this.
The streak didn't matter. Boston finished 20 1/2 games behind the Giants and were effectively buried by early June, only six games back at that point but already in sixth place. Billy Southworth may disagree, as he was fired on June 19th, with the team 28-31. A few dinks and blumps going his way in May and the team could have been, say, 32-27, which isn't a firing kind of record.
1959 St. Louis Cardinals
From April 30th through May 14th, the Cardinals went 7-8, with all eight losses coming by one run. Three of those were of the walk-off variety, though the team also won three one-run games, including two walk-off, in that span. The Cardinals wound up in seventh place (back when that was still a thing), 71-83, better than their Pythagorean record. Stan Musial and Ken Boyer anchored the offense; Larry Jackson, coming off two All-Star appearances, though he was more of an above-average pitcher than an ace, was the leader on the pitching side. (Vinegar Bend Mizell wasn't the pitcher Jackson was, but he made the All-Star team that year, his only appearance, despite a 101 ERA+. Also his name was "Vinegar Bend.")
The most one-run-y game of the streak was on May 10th at home against the Cubs. Down three in the bottom of the ninth, St. Louis tied it up with two dongers, one by Gino Cimoli, who had just 44 round-trippers in a near-thousand-game career, and one by Ken Boyer, who had a few more. To the tenth! The Cubs went down easy. The Cardinals … did not. Irv Noren doubled. (It was his only hit with the Cardinals that year.) Lee Tate laid down a sacrifice, and the Cubs apparently tried to get the out at third, but failed. Everybody's safe with the winning run on third. Bobby Smith grounded back to the pitcher, and Noren was put out in a rundown 1-2-5-2. But wait, heeeeeere comes manager Solly Hemus!
"Earl Averill obstructed!"
Nope.
"Yes he did!"
Nope.
"I protest!"
Fine.
Two outs later, the Cubs had escaped the jam, and none other than Averill led off the 11th with a homer to give the Cubs the lead. Noren grounded out to end the game in the bottom half. The protest, you have surmised, was not upheld. Poor Solly.
This streak didn't matter. The Cardinals were six games out of first two weeks into the season.
1961 Minnesota Twins
From August 5th through 10th (!), the Twins went 1-7 with all seven coming by one run. (The win was also by one run.) Minnesota played incredible back-to-back doubleheaders on the 6th and 7th, losing three straight walk-offs, one in 15 innings. The team had Harmon Killebrew and basically nobody else on offense, undermining a good young pitching staff, albeit one without an ace. Baby Jim Kaat, 9-17 despite a 108 ERA+ at 22 years old, is notable. The team finished 70-90, three games worse than their Pythagorean record.
The most one-run-y game of the streak was the first game of the aforementioned doubleheaders. Whitey Ford gave up five runs in the first three innings for the Yankees, but held from there. New York got all five back against Pedro Ramos by the fifth inning. In the 10th, with Ford still pitching, Bill Tuttle homered, but Ford finished the inning. The Yankees again got the run back on a shot by catcher Johnny Blanchard, a lefty catcher who hit 21 homers in 275 plate appearances that year. To the 15th! With the bases loaded and one out, Yogi Berra grounded to Killebrew at first, who apparently tried to start a double play at second to no avail: The Twins got the out there, but couldn't get Berra at first. Run scores, ballgame.
The streak didn't matter. The team was 23 games out of first when it started and had already fired Cookie Lavagetto in mid-June. But hey, they had the third-best attendance in the league that year.
1967 Red Sox
From the first game of the team's doubleheader on June 14th through July 7th, the Red Sox went 12-10, with all 10 losses coming by one run. (Ten is, not to spoil things, the record.) This was a good Red Sox team led by Dick Williams in the dugout, no regular hitter over 27 (Carl Yastrzemski) and … well, some guys pitching. Lee Strange was pretty good!
The most one-run-y game of the streak was the second of the twin-bill on June 16th. Boston took a steadily built 3-0 lead to the bottom of the ninth. Starter Bucky Brandon began his bid for a shutout by giving up double-single-single. In comes the bullpen! Fly-out! More bullpen! (This was probably a mistake.) Single, walk. Now it's 3-2. More bullpen. Error on Joe Foy at third base! Oh nooooo! Tie game! Next batter: fielder's choice! I have no idea how or what happened! I'm going to pretend it was another groundball to Foy because he finished the year -3.8 in FRAA and -10 in Total Zone! Oh noooooooo! Game over!
The streak didn't matter, but not in the way I've been meaning. Boston never led the league by more than 1 1/2 games, but they did lead it on the last day of the year, so who cares about a few games here or there. Unless maybe they'd have beaten Bob Gibson in Game Seven of the World Series if they'd had a little more breathing room in the regular season. This seems unlikely.
1967 Cincinnati Reds
Weird parallel. From May 21st to June 7th, the Reds went 9-8, with all eight coming by one run. These Reds were led by their pitching, despite young Pete Rose and Tony Perez in the lineup. Gary Nolan, a sad injury case from a less enlightened time, was a stud at just 19; Mel Queen was nearly as good, and if your third and fourth starters are Milt Pappas and Jim Maloney, you're probably doing alright.
The most one-run-y game of the streak is hard to pick. I like this one, where the Reds tied the game in the seventh and ninth, took the lead in the 11th, and lost in the 12th. But I really like May 21st, when they lost in 18 innings … and only faced two pitchers. Chris Short threw 12 innings for the Phillies and Dick Hall followed up with six in relief. Men were men. And I really really like May 29th, Bob Gibson's 11-inning complete-game 2-1 win.
The streak didn't matter. The Reds started it in first by 3 1/2 games and finished it up four. And then they went 5-15 in late June and early July and stumbled to the finish line, ending up 14 1/2 games out.
1969 Chicago Cubs
From June 15th to June 22nd, the Cubs went 3-7 with all seven losses coming by one run. This was a good Cubs team, a Leo Durocher Cubs team, a Ron Santo Cubs team, a Billy Williams Cubs team, a Fergie Jenkins Cubs team, a … Bill Hands Cubs team? Hands was an above-average pitcher from 1967 to 1973, but his peak was '69, in which he threw a nice 300 innings with almost a nice round 100 runs allowed (it was actually 102). He had 19 unearned runs on his line, though, which is why we should be using RA/9.
The most one-run-y game of the streak was on June 17th. Jenkins scattered 10 hits and two walks, allowing just one run, but Bob "Try The" Veale also stayed out of serious trouble and Bruce "Also The" Del Canton finished things out with 1 2/3 innings of relief. Veale was 33, and probably past his 1964-68 prime, which is of course exactly why he would start a shutout against Fergie Jenkins in a streak of one-run losses for the Cubs.
Over the course of the week-long streak, the Cubs went from nine games up in the standings to just five and wound up falling out of first on September 10th before finishing eight games back. In a sense, these seven losses don't matter. In another sense, flip three of them over and maybe the Cubs hang onto first place for another few days and don't get demoralized and somehow drop 17 games in the standings in basically a month and a half from mid-August to the end of the season. No? Feelings matter, dammit.
1978 Los Angeles Dodgers
From July 31st to August 13th, the Dodgers went 7-7 with all seven losses coming by one run. This was one of those super good '70s Dodgers teams, albeit a loser to the Yankees in the World Series. These are the teams on which Tommy Lasorda made his reputation, with Steve Garvey and Ron Cey and Davey Lopes and Reggie Smith and a baby Bob Welch and a good year from Burt Hooton and whoa hey Charlie Hough. Dave Stewart also pitched one game.
The period in question actually went: five losses, seven wins, two losses. Two of the wins were by one run. They followed up with four losses before the streak actually ended on August 19th with a four-run loss. In any event, the most one-run-y game of the streak was a walk-off against the Padres on August 1st. San Diego featured prime Randy Jones (to the extent such a thing actually exists and isn't a weird mirage). Hooton had gone eight strong, but loaded the bases with nobody out in the ninth, leading to a game-winning single by Derrel Thomas against reliever Terry Forster. Ozzie Smith stole his 30th base of the year in the game. It's all just so Seventies you guys I can't even take it.
The streak did not matter. The Dodgers won their division with 95 games, beat the Phillies in the NLCS, took a two-game lead on the Yankees in the World Series, and then saw it all slip away. One does not suspect that, for instance, the Game Five 12-2 loss would have been salvaged had the team just scraped across a run or two on August 1st.
1984 Montreal Expos
From August 21st to September 1st, the Expos went 4-8 with all eight losses coming by one run. These Expos had no pitching. They did have young Tim Raines and peak Gary Carter and post-peak, pre-renaissance Andre Dawson and also 43-year-old Pete Rose, but their ace was Charlie Lea, who is mainly notable for being one of exactly eight major-league players to have been born in France. On the other hand, he's easily the best player from France, laughing in the face of Steve Jeltz, chortling at the presumption of Bruce Bochy, sniffing in derision at Paul Krichell. (But grudgingly respecting Claude Gouzzie and his one plate appearance in 1903 for actually having something resembling a Francophone name.) Lea, it should be noted, is nowhere near the best player to have been born on Christmas. Rickey Henderson, duh. But he is the best player to have been born on Christmas in France. It almost seems a waste that he ended up a mere ballplayer.
The most one-run-y game in the streak came on August 29th as Captain Steve Rogers threw seven shutout innings before giving up a two-run homer to the Giants' Chili Davis in the eighth to make it a one-run game. In the ninth, after a double by Bob Brenly, Bob James came on to pitch and gave up a single to Scot Thompson, which moved Brenly to third. James then cut Brenly down at the plate on a fielder's choice and just needed a double play to close out the win. But, after a fly out, Joel Youngblood brought home the tying run on an error by Tim Wallach at third base. Wallach was not yet into his immobile decline years: He was still a year away from his first Gold Glove, but he was at the beginning of a +112 cumulative FRAA (+82 Total Zone) from 1984-92. His letting in the tying run in the ninth on an error is a sign of destiny. Brenly hit the game-breaking homer in the top of the 11th and Greg Minton set down the Expos in the bottom half.
The streak did not matter, except in the way that it did back in 1951, because Bill Virdon was dismissed as manager after the seventh one-run loss in the series. Despite being just 53, he never managed in the big leagues again. He's still alive, and he did some coaching here and there after his last top job, but one wonders about that Wallach error.
1986 Los Angeles Dodgers
This one's fun because it kicked off the season. From April 8th to April 16th, the Dodgers went 2-7 with all seven losses coming by one run. (Fun fact! Their first ten games of the year were all one-run games. Four went to extra innings. Three walk-offs.) These were not, by now, the good Dodgers. They still had Lasorda. They had Steve Sax. And they had Fernando Valenzuela, who, despite 21 wins, was already on the back end of his career. (At 25, smh.) They had Welch, but his genius never fully materialized. They had Orel Hershiser, but he was taking a year off from his superb 1984-89 peak (1,449 innings, 132 ERA+, dragged down by his 90 mark in 1986). They had Rick … uh, Honey … never mind.
Lots of good ones, but the most one-run-y game in the streak was on April 11th, as the Giants took a 7-0 lead in the fourth and an 8-5 lead to the bottom of the ninth before the Dodgers went (groundout) walk, single, single, double to tie it up. With the winning run on second, however, Sax and Enos Cabell went down on strikes. To extras! Where Cabell cut down Candy Maldonado at the plate to preserve the tie in the 12th, only to see the go-ahead run score two batters later on a single. Cabell went ahead and threw out Will Clark on the same play to end the inning, but it wasn't enough.
The streak didn't matter, unless the Dodgers were going to be 16 games above .500 instead of 16 below if only they'd had a luckier April. Not that 89 wins would have done anything for them but leave them in second place in the West, seven games back of the Astros.
1988 Atlanta Braves
From September 21st to October 2nd, the Braves went 2-9, with all nine losses coming by one run. The streak ended there because the season ended and I didn't want cross-season streaks, but the Braves also lost their opener by six in 1989, so either way. These were pre-good Bobby Cox Braves. They weren't even Bobby Cox Braves in the sense most of us remember, because Cox was the general manager, not the (specific?) manager. They had Ron Gant, that's neat, he had a 112 OPS+. But he was playing infield. The pride of Victoria, Texas is not regarded, generally, as having been a good infielder. And hey they had Tom Glavine and John Smoltz! Whooooo managed an 80 and 67 ERA+, respectively. Yeah. Let's not dwell.
The most one-run-y game of the streak was, and I decided this without my usual level of research because it's just too sad, probably the last game of the year. They got shut out for seven innings by a guy named Keith Brown, who would wind up throwing just 31 1/3 more innings in the majors. To be fair, Rob Dibble and John Franco closed things out, but c'mon, you've already lost 105 games and you're going to let Kevin Braun or Kendall Broon or Kyle Brand or whatever shut you out?
The streak didn't matter. Please re-read the last two paragraphs.
1996 Chicago Cubs
From August 19th to September 2nd, the Cubs went 7-7, with all seven losses coming by one run. (The Cubs began the streak at 61-61, by the way. Each of those adds to seven. They ended at 68-68. Each of those adds to fourteen, a multiple of seven. Spooky.) These weren't terrible Cubs, but they weren't really contending Cubs either. The .500 record that late in the season was good enough to be five games out of first, in third place in the division. They wound up scoring one more run than they allowed on the year. They had prime Sammy Sosa, old Ryne Sandberg, and Steve Trachsel as their ace. You heard me.
The most one-run-y game in their streak was on August 24th to the aforementioned Braves, except now they were good. Chicago took a 5-1 lead to the bottom of the eighth because of a good start by Jaime Navarro, but proceeded to watch Terry Adams, Bob Patterson, Turk Wendell, and Larry Casian fritter it away, with the coup de grace being delivered by Fred McGriff with a three-run homer. It's not even that dramatic compared to other games described above, but it's a nice illustration of what happens when you ask Larry Casian to face Chipper Jones and Fred McGriff in a tight situation. You lose a one-run game.
The team went into a free-fall from September 14th on, winning just two of its last 15 games. Is the timing coincidental? Surely not. Were they going to win the division anyway? Surely not.
2005 Houston Astros
Another season-starter. From April 13th to 23rd, the Astros went 4-7, with all seven coming by one run. These were good Astros. These Astros lost in the World Series. These Astros had all your favorite underappreciated players: Lance Berkman, Craig Biggio, last-season Jeff Bagwell, Roy Oswalt. They also had Andy Pettitte and Roger Clemens.
Which means that the most one-run-y game in their streak was the closer, which they lost 1-0 because Mark Mulder threw a 10-inning, 101-pitch complete game. That's got to be some sort of Super-Maddux, right? Especially compared to his counterpart, Clemens, who managed 126 pitches in seven innings at 42 years old. When you're goin' one-run-bad, Mark Mulder throws a 10-inning shutout against you in 2005 while your Hall-of-Fame pitcher needs 620 pitches to deal with David Eckstein and Roger Cedeno. It happens.
The Astros actually started the season very poorly, finishing May at 19-32, 14 games out of first. They bottomed out with a 16-game deficit a few days later and a 21-35 record, but they started winning enough to end up the Wild Card, 11 games out of first, and as Billy Beane can tell you, all you can do is get yourself into the tournament.
2010 Detroit Tigers
From August 25th to September 6th, the Tigers went 5-7, with all seven losses coming by one run. These were okay Tigers. They started the streak at .500. They finished the year .500. They scored eight more runs than they allowed. They had Miguel Cabrera and Magglio Ordonez and Justin Verlander and Max Scherzer, but the back of the rotation wasn't there yet (Rick Porcello was just 21), and the best non-Cabrera infielder was probably Brandon Inge. These were cuddly soft Tigers to hold while you sleep.
The most one-run-y game of the streak was the September 1st pitchers' duel between Scherzer and Francisco Liriano that was ruined first by Jesse Crain and Matt Guerrier, who gave up the Tigers' tying run in the eighth, and then by Ryan Perry, who let the Twins walk him off in the tenth, in part by permitting Michael Cuddyer to steal second base.
As noted, this was a thoroughly .500 Tigers team, and the Wild Card was taken by a 95-win Yankees squad. The Twins won 94 in the Central. A few more games falling Detroit's way wasn't going to do anything.
2012 Detroit Tigers
Look at this! From August 24th (one day earlier than the streak began two years before) through September 7th, the Tigers went 6-7, with all seven losses coming by one run. This was the same Tigers as in 2010, except with Prince Fielder and Doug Fister and part of an Anibal Sanchez and … well, they were still waiting on Rick Porcello. He was only 23.
The most one-run-y game of the streak was on August 29th in Kansas City, when the Tigers were shut out for eight innings by Bruce Chen while Sanchez was going seven strong, allowing just one run. Bruce Chen!
This streak came reasonably close to mattering, since the Tigers only won their division by three games over the White Sox. But nobody's going to remember that in 20 years. Hell, nobody remembers it now. They made the World Series.
2012 Oakland Athletics
Oh gosh. No way. No way!
From June 10th to June 29th, the A's went 11-7, with all seven losses coming by one run. The 1967 Reds and Red Sox were the only other teams on the list to crack .500 in their streaks. You know these A's. These A's are the same A's as now, except they're all in different bodies. Billy Beane doesn't build different teams, he builds the same teams out of new parts. So 2012, 2014, they're the same A's. In particular in that they employ Jonny Gomes.
The most one-run-y of those games was probably the 1-0 win (I'm breaking all the rules) over the Mariners on June 25th, with Tommy Milone throwing seven shutout innings, Grant Balfour locking down the eighth, and Ryan Cook closing it up in the ninth. I didn't say that wrong. That's how things were back then. On the other side, Erasmo Ramirez pitched his ass off, striking out ten A's but giving up a homer to Seth Smith.
Did the streak matter? It broke on June 30th with a 7-2 loss. From July 1st to July 28th, the A's went 18-3 with six walk-off wins. Grant Balfour took over the closer's role in August, and from the 16th through October 3rd, they went 33-13. Are you really going to sit here and tell me that correlation isn't causation?
2014 Oakland Athletics
We went through the streak back at the beginning. I can tell you from firsthand experience that every single one of the games is the most one-run-y of them all. The A's were tied for first place on August 25th. They were 4 1/2 games out when this streak started. They are 10 games out now. And the Wild Card! Don't forget the Wild Card, which has the potential now to be lost by the end of the weekend. It may or may not be, but the standings are close enough that it's possible. This was not possible not so long ago. Which is to say that there could be an argument, especially if this streak continues in Seattle (and if there's anywhere a streak like this can continue, it's Seattle), that this could be the first streak of this type to actually matter. Keep an eye! Do not blink!
Thank you for reading
This is a free article. If you enjoyed it, consider subscribing to Baseball Prospectus. Subscriptions support ongoing public baseball research and analysis in an increasingly proprietary environment.
Subscribe now