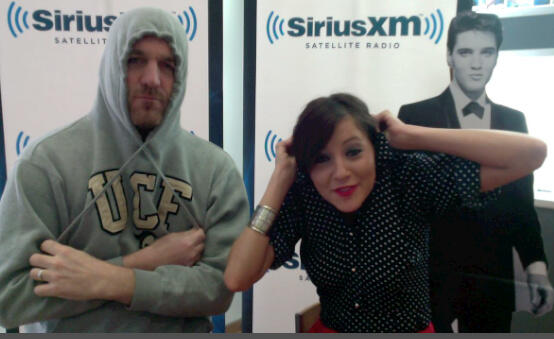 This past weekend actually exceeded my expectations. ToutWars weekend is my favorite weekend of the year because it coincides with March Madness and it allows me to see my industry friends and make new ones each season. This year, it included enjoying the hospitality of Jay Jaffe and Emma Span as they let me hang out with their awesome dog Pearl and enjoy Tagliatelle together at Brucie's. Friday, I had the pleasure of pinch-hitting for my friend Mark St. Amant as the auctioneer in the Moneyball Fantasy League in Manhattan. This long-standing league mixes in food, snark, and slams into an entertaining seven-hour auction that seems like more fun than work for everyone in the room. After a long day with that crew, I employed much self-restraint at Foley's on Friday night to prepare for my AL draft the next morning.
My plan was simple: Spend 71 percent on hitting and 29 on pitching. My offensive targets were 220 home runs, 825 RBI, 135 SB, 845 runs, and a .267 team batting average. My pitching targets were 65 saves, 85 wins, 1080 strikeouts, a 1.26 team WHIP, and a 3.70 team ERA. I had zero hitting targets but wanted to get as many as I could of Alex Cobb, Erasmo Ramirez, Chris Tillman, Glen Perkins, Matt Moore, and Hisashi Iwakuma. I know it is sacrilege to target certain players in a draft, but I did not say I absolutely had to get all of them…but I did.
Catchers: Jesus Montero ($18) and Carlos Corporan ($1). The fences in should help Montero and the fact he will get extra at bats as DH later in the season is an added bonus. $18 is no discount, but that is where I had him valued. Corporan is on the short side of the platoon in Houston now but has decent pop and I am fine with my second catcher getting limited at bats so the damage to the batting average is mitgated.
Infield: Albert Pujols ($35) Jemile Weeks ($4), Hiroyuki Nakajima ($8), Josh Donaldson ($10), Jeff Keppinger ($11), Chris Carter ($12). As Seth Trachtman pointed out to me later that day, apparently I am a closet A's fan. I did not pay attention to where the players were coming from, but somehow rostered most of the Oakland infield. Donaldson's August and September appealed to me and I speculated on the power upside with what was left at the position. Nakajima is already giving me flashbacks of rostering Tsuyoshi Nishioka two seasons ago and watching him turn my $14 investment into a -$24 one. Weeks was the last available player with upside when I acquired him and reports have him looking good in the spring. It would help if he could learn to steal first, but there are worse speculative buys. Keppinger was somewhat of a target because I do like players that qualify at multiple spots and Keppinger plays 1B, 2B, and 3B. Chris Carter is a player that could go either way as we have seen him make changes to his swing and get great results as well as fall back into bad habits. The power is legit and with Houston, there is really nobody for him to be peeking over his shoulder at. He may hit .220, but he could also hit 30 homers if given 500 plate appearances. 2013 became the second straight season I rostered Pujols but he came $5 cheaper this season. I am heavily invested in the middle of the Angels lineup this season.
Outfield: Josh Hamilton ($25), Michael Bourn ($25), Justin Maxwell ($13), Franklin Gutierrez ($6), Matt Joyce ($12) Boesch (utility – $1): The auction started off with two-time defending champ Larry Schechter throwing out Mike Trout at $40 daring Ron Shandler to troll the universe and bid $41 after spending most of the off-season explaining why Trout may not even be a top ten player. The freeze bid strategy worked for Schechter and as the next toss, I stayed with the Angels theme and tossed out Hamilton at $25, having him down as a $29 player. To my surprise, that too ended up being a freeze bid and the radio pundits as well as the chat room folks seemed to love the surprise result. My next outfield grad was Maxwell right before the first break as I wanted someone that could steal more than five bases as my roster was Montero, Pujols, and Hamilton at that point. Maxwell is a box of tools that has mostly been broken down throughout his career and has not hit righties well. Like Carter, he has the best opportunity of his career for playing time to show what he can or cannot do.
At said break, I did a radio spot on SiriusXM in the adjacent studio stating I had acquired the power base I wanted but now needed to focus on runs and steals and that Bourn was going to be the guy I wanted. Bourn is someone I have nearly seen fall out of the top 100 in ADP, but $25 is a fair price for what he should be able to do in Cleveland for Francona who does like to run a bit. Gutierrez was acquired as someone who could possibly get some time as a leadoff guy for Seattle and a lesser version of what I expect from Maxwell. Joyce is someone that has been on my AL Tout roster each of the past four seasons at various prices. Sure, his plate appearances are limited by his inability to do much with left-handed pitching but he is rather productive against righties and has 20 homer potential. Boesch was the last available bat on the list for utility in the end game that I trusted after losing out on Luke Scott in dollar days. You know it is a deep draft when you lament over missing out on someone like Scott coming off an awful two-year run. In hindsight, I could have taken a flyer on Jackie Bradley Jr with this pick as nobody else had a hammer but I went with the known over the unknown.
Pitching: Erasmo Ramirez ($4), Lucas Harrell ($2), Glen Perkins ($16), Zach McAllister ($3), Steve Delabar ($1), Josh Johnson ($12), Matt Moore ($19), Grant Balfour ($14), Hisashi Iwakuma ($8): Note the absence of Alex Cobb on this list. He went for $12 to Lawr Michaels who told me that he had hoped to get Cobb for $6. Michaels had a ton of money at this stage in the auction and would have gone $14 had I said $13. The money saved there was immediately applied to Johnson, someone I thought would go for more given the reports out of Florida. I also thought Moore would cost me $20 or more to roster so was glad to get to $19 first while the rest of the room debated going the extra dollar. I have said it several times: Moore's 2013 could closely resembles David Price's 2010 season. After those two, the rest of my starters are from teams that will likely struggle with scoring runs which does give me some pause. Last season, I led the league in both ERA and WHIP but finished 9th in wins due to more no-decisions than I care to recall. Ramirez is someone I believe can double what I spent on him and have talked about him ad nauseam on the podcast. Unfortunately, Seattle seems to now want to keep him out of the rotation. Ugh. Harrell is someone who impressed me in the second half of 2012 and if he can cut down on the walks, could take that next step up in his career. McAllister has some swing and miss potential, but struggles against righties because he is does not throw his changeup to them which limits his upside while Iwakuma is someone Paul Sporer brought me back around on and is a low-risk, low-upside move.
The bullpen was a change for me as I rostered two closers before a second starting pitcher. Perkins is someone that I like very much for the skills and feel his role is safe all season. Balfour is a skills love but a health hate for me and the fact Oakland had a short leash with him last season worries me somewhat. I acquired both guys at the exact prices I had them for. Delabar is a speculative pick in the Toronto bullpen that is frankly filled with many guys who could have the job. Reports out of Toronto camp say Casey Janssen is still not throwing where he was last season and Sergio Santos was already gone in the auction. Delabar gets the whiffs in bunches and his 20 percent home run to flyball ratio has to come down in 2013.
Reserves: Kevin Gausman, Esmil Rogers, Nick Franklin, and Roberto Hernandez. If Ramirez is not going to start the season in the majors, I am going to have to use Rogers or Hernandez in the spot. Rogers was a saves speculation as I was very impressed with his work in Cleveland last season until a final outing screwed up his numbers. Hernandez was chasing wins as I feel the Rays defense will make him look better than he really is. Franklin is an insurance policy for the infield if my Oakland middle infield duo flops while Gausman is a shiny toy to keep around.
According to my projections, here is how I did in reaching each category target:
HR: +1
RBI: +22
SB: +17
R: +38
AVG = .267
SV = -6
W = -14
K = +1
WHIP = 1.24
ERA = 3.54
My goal in 2013 is to be a better in-season manager than I have been in the past. According to the on-roto league software tool we use for ToutWars, had we played a draft-n-play format in Tout, I would have won the league in 2011 and finished second last season yet I have never finished higher than third place in this league.
I would like to thank Matt Deutsch, Corey Parsons, and Rob Touzet who were our on-site production team for the drafts and did a fantastic job covering the drafts as they always do. It was nice to see the friends in the industry and talk on the radio a number of times about what I did and what I observed while chatting with everyone during the mixed and NL auctions, to Foley's for hosting our official party, and to finally meet Kay Adams in person. It is rare to find a girl who can both drink whiskey with me at Foley's and eat her weight in food at Virgil's BBQ afterwards but she is now the little sister I always wanted but never had. Lastly, props to subscriber Amanda Scarborough who boarded a bus from Toronto and took a 12 hour bus ride to check out the insanity of the weekend in person. As Jason Parks would say, that's 80 want right there.
If you would like to see the complete results, they can be found here.
Thank you for reading
This is a free article. If you enjoyed it, consider subscribing to Baseball Prospectus. Subscriptions support ongoing public baseball research and analysis in an increasingly proprietary environment.
Subscribe now